Shop
Issue 6
($6 + $3.00 US/$10 International)
---
Issue 5
This very special issue features local musicians from both NYC and LA, as well as two covers to double your pleasure!
Featuring:
from LA:We Are The World, Weave, Rainbow Arabia, Marfa and Ne-af, Fancy Space People, Hard Place, Hecuba, Jer Ber Jones.
From NYC: Preacher and the Knife, Bellmer Dolls, Lights, New York Night Train, Golden Triangle, Patrick Cleandenim, Rebecca Cherry, The Nasties, Electric Tickle Machine, The Beets, Light Asylum, Miles Benjamin Anthony Robinson, White Diamonds, Class Actress, Bunny Rabbit.
This issue is 5 bucks plus 2.50 shipping and handling in US
Swoon Magazine Issue 5
($5 + $2.50 S&H)
---
Swoon Magazine Issue 4 (SOLD OUT)
---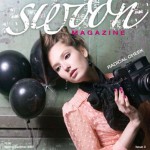 Issue 3 ($5 + $2.50 S&H)
---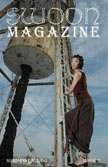 Issue 2 ($5 + $2.50 S&H)
---
Issue 1 ($5 + $2.50 S&H)
---
Mail Order:
To pay by check, cash, or money order, please send all payments along with your name and mailing address to—
Swoon Magazine
2034 Argyle Avenue #212
Los Angeles, CA 90068
*Please note that Swoon Magazine is not responsible for lost or stolen payments sent via mail.
Select Stores:
Ask for it by name! Available at select boutiques, cool stores, and all major newsstands in NYC, now including LA and additional US cities as well! Click the links below to see a list of where you can pick up your copy.