Detroit Dossier: Techno 101
 By Shaun Frente
So here goes. Needless to say, this is not meant to be a comprehensive list, but simply a good place to start. Even as an intro syllabus, I realize it's a bit much. Apologies to anyone I've left out, but I've really tried to limit myself to the things I know about.
As I've mentioned in my piece, the internet is indispensable for learning this stuff. I really recommend YouTube: almost every techno track ever is up there, and always replete with well-chosen links. You can literally lose days following the bouncing ball, if you so choose.
Have fun!
….
Kraftwerk
This goes without saying, but if you've never seriously sat down with a Kraftwerk record, you need to. The most essential for these purposes are Trans-Europe Express and Computer World, but Autobahn, Radioactivity, and The Man-Machine are all classics. Also from ancient Germany is Manuel Gottsching's E2-E4, a totally out-of-time masterpiece from 1981 – not as direct an influence as Kraftwerk, but a perfect example of the Detroit-Germany oversoul (or undersoul?).
"Sharevari" – A Number of Names.
Foundational moments are usually a font of nerdy nitpicking, but this 1981 slab of 12" wax really is "the first Detroit techno single." Capturing the murky energy of a club scene wherein paranoid post-punky guitars bedded down with disco, ANON nailed the very Detroit vein of ominous infectiousness, and more or less disappeared into the mists of anomaly. (If you really want to grok the vibe of the period, YouTube the version of this cut as it appeared on the legendary New Dance Show, a kind of low-rent urban-funk American Bandstand in which local faces robot line-danced to everything from Midnight Starr to this).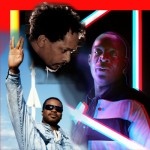 "The Belleville Three"
The Holy Trinity of early to mid-80s canonical D-town electronic music – yet in some cases not the best place to start for beginners (see individual notes). Techno is notorious for not dating well, and the clunkiness of some of these early works—the very clunkiness that set the Detroit sound apart—can be off-putting to contemporary ears. That said, Juan, Derrick, and Kevin ARE the righteous godfathers of the scene, and all three are essential live presences—they may even have gotten better on the decks with time.
Juan Atkins ("The Originator")
Robot voices, Kraftwerk loops and Donkey Kong doodle noises, earnest censuring of the dystopian 80s… It's all here. Who else was doing songs about Reaganomics and the military welfare state back then, outside of coffee houses? Oh, maybe Rule #1 for techno newbies is that artists tend to go by, uh, a number of names. Juan's biggest aliases are Cybotron and Model 500. For Cybotron, simply check out the Clear compilation (more or less previously released as Enter). Key tracks: "Clear" and "Cosmic Cars." Also check out the track "Techno City." Model 500 might be an even better point of entry for the uninitiated. You can find the essentials on the Classics compilation, but test out the waters with "No UFOs" (which you've probably heard anyway) and "Night Drive."
Derrick May ("The Innovator")
As the nickname suggests, Derrick was really the one who began to bend the template a bit, more or less disposing of the arbitrary separations between house and techno. Dancier than Juan, artier than Kevin, Derrick May was probably more responsible than anyone for setting down sound that would define British acid house. Unfortunately, after owning the late 80s, Derrick has more or less taken a permanent vacation as a producer, for reasons none of us really get. A hilarious, beautiful, inspiring human being nevertheless who owes no excuses. Anyway, you can more or less get the basics on the Innovator double CD compilation, but be sure to at least know "Strings of Life," "Nude Photo," "Daymares," "The End" (makes me cry), and "Drama." To make things more confusing, some of these cuts were released under the Rhythim is Rhythim alias – and missing from Innovator are that project's gorgeous full version of "Kaotic Harmony," "Emanon," and the self-titled "Rhythim is Rhythim." See him live!
Kevin Saunderson ("The Elevator")
The most commercially successful of the bunch, and probably for similar reasons, the artist whose 80s output seems the cheesiest in retrospect. Look, you can't understand the blueprint of mainstream house without Kevin's Inner City project, but a new listener might see little difference between the ubiquitous "Good Life" and "Big Fun," and oh, C&C Music Factory or Marky Mark and the Funky Bunch. I hope not, but still. (Anyone reading this who for some reason has never heard these two cuts AND likes them, get the LP Dreamland by Black Box, maybe the best radio-friendly acid tinged piece of its day (1990)). Okay, aside from those two cuts, the Kevin 101 one-stop is Faces and Phases, which sifts out the goodies and saves you the trouble of keeping track of his endless incarnations: E-Dancer, Reese, Reese & Santonio, Tronik House, Inner City, Inter City (!), and Kreem.
*NB: the last few times I've seen Kevin, his sets have been hard-ass tech house sets that totally depart from his old sound; highly recommended.
Carl Craig
My instinct is to say: everything! Not very helpful, and yet…Short story: Mr. Craig might as well be included in the founders round-up – he was May's protégé and co-writer for some of those early Rhythim is Rhythim nuggets. And when Derrick went off on his quasi-retirement from the studio, Carl seemed to be living in one. His output is intimidating, so here are the essentials: the LPs More Songs about Food and Revolutionary Art and Landcruising, Innerzone Orchestra's "Bug in the Bassbin," the 69 compilation The Legendary Adventures of a Filter King, and the Paperclip People comp The Secret Tapes of Dr. Eich. Then just go exploring. CC gets my vote for the true renaissance man of Detroit tech, and by all means, see him live if you can.
808 State/ A Guy Called Gerald
Yes, they came from Manchester, yes 808 completely ripped off Cybotron's "Techno City" without giving a nod of credit, but the late 80s/1990 period was often as solid as the Detroit material of the time. In particular: 808's Quadrastate and 90 LPs; any of the bazillion mixes of the timeless sax-and-loon call "Pacific," and the excellent 90-attached remix EP The Extended Pleasure of Dance. Gerald's Automanikk is similar territory, and even has Mssrs. May and Craig on board for some production. His "Voodoo Ray" single comes with some incarnations of that album, and it's one of the key early acid party cuts. Their careers continue today (and 808 was already a rebirth of the bizarre Factory act Biting Tongues), and Gerald ultimately made a bigger mark as a drum'n'bass artist, but then we're talking a whole other ball game.
Underground Resistance
Here is the tour guide's nightmare. The Underground Resistance collective has comprised so many artists exploring a multitude of sounds (from jazzy Derrick May-style house to nasty-hard tech) under a variety of names that all I can do here is point to a few doors. (NB: it often gets truly confusing whether a cut was released as UR or as any of its sundry DJs, but does it really matter in the end? Their commitment to anti-commercial anonymity would suggest not.) Oh, any of these guys are worth seeing live, to say the least.
Underground Resistance proper: the Interstellar Fugitives LP is as good a starting point as any, and included many of the usual suspects (listed below). Under the straight UR handle, check out the classic "The Jaguar," "Afrogermanic," "Something Happened on Dollis Hill," and "Nannytown" for starters. The jazz-heavy Galaxy 2 Galaxy output is consistently excellent, though might sound like edgy smooth jazz to some ears (and that's kinda what it is at times).
Okay, we opened the doors; let's see all the people. Aside from a few essential recordings, the output here is so splayed out over endless 12 inches and remixes that all I can say is plug a name into Last.fm (which I've found better for techno stuff than Pandora) or similar, or just chase after leads on YouTube.
"Mad" Mike Banks: the founder of the whole shebang, Mike is sometimes interchangeable with UR.
Jeff "The Wizard" Mills: Jeff gained more of a reputation after he left UR, but I'd feel unjust not listing him here. You might do better starting with his mixes (Live at the Liquid Lounge, Tokyo, for instance), but there are two comps to set you straight: The Other Day and The Purposemaker Compilation.
Rob "Noise" Hood: some credit Rob as the father of Detroit minimal (more on that to come), and if you have to get all Hall of Fame-minded, a good a figure as any to give that credit to. Check out any or all of his first three LPs: Internal Empire, Minimal Nation , Nighttime World Vol.1 as well as his contribution to the usually amazing Fabric mix series, Fabric 39. Also, his live sets are particularly outstanding, but be prepared to hurt the next day.
Blake Baxter: Blake is a real enigma in a sea of enigmas. His own output is sprawling, and as with many of these folks, his remix credits don't make it easier. (And we're talking Donna Summer chop-jobs, too.) Taken as a whole, he's great, but then I personally find the quality to vary (and sometimes I have to be in the mood). Wow, that was useless. Okay, here are some leads for the sleazy dark horse of the Second Wave: the Tresor released Dream Sequence 3 comp; the tracks "When We Used to Play," "Ghost," "Sexuality," "Where Is The Love," and if you're game, just keep going. It's endless. Also check out Blake's occasional cohort Abe Duque.

See also: James "Suburban Knight" Pennington, Claude Young (check out his 1997 DJ Kicks mix), DJ Rolando, Mark Flash, Jon Collins.
Drexciya
Strictly speaking, I should lump these two in with the UR nebula, but I'm moved to give them a separate entry. Here's the deal: two guys completely bury their identities – supposedly only when one of them died did they go public – trickle out a number of EPs over a decade that are all built around an implied underwater sci-fi mythos, though all of the songs are instrumental. It's all kind of the same, but as a body of work it is a siege tower in a strange submerged peninsula of the musical universe. Listen to "Aquatic Data Particles" – no, first ask yourself if you want to hear a song called "Aquatic Data Particles," because this is really what you will be contending with… If you're with it, the double-disc The Quest compilation is the real place to go, but dip into the Neptune's Lair album as well.
Moodymann/Theo Parrish/Rick Wilhite/Three Chairs/Andres/Mike Huckaby
For me, this is the axis of the most excellent Detroit house. If you've gotten this far, you've noticed that even in the age of the interweb, this stuff can seem unmappable, but these cats truly make it difficult. In some ways even more anti-establishment than UR, this loose collective is known (and unknowable) for white labels, mixes with no credits or track listings, and infrequent and/or infuriating live sets. On the plus side, Moody often puts all of his rarities onto brilliantly sequenced albums, and even the most off-the-radar 12s have been kindly uploaded onto YouTube.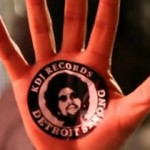 Moodymann (Kenny Dixon Jr.)
Mr. Dixon is a tough nut to crack. He sometimes makes himself invisible, while at the same time makes himself a cult of personality icon. For years he rarely played live at all, and when he does play, you sometimes get the feeling he's just fucking with the audience. And yet he's one of the greatest things to ever have happened in music. Essential: the LPs Silent Introduction and Black Mahogany; "Shades of Jae," "Misled/I Can't Fight This Feeling When It Hits," "Runaway," "I'd Rather Be Lonely," "Ya Blessin' Me," "Mahogany Brown." In general, anything on his Mahogani label is worth a listen, in particular the heavenly soul house of the mysterious Andres: if you don't like "Moments in Life," I don't know what to tell you. Notable cohorts: vocalists Roberta Sweed and Norma Jean Bell (her Moody-backed "I'm The Baddest Bitch" is a must); multi-instrumentalist Amp Fiddler.
Theo Parrish
On wax (or any of his all but info-free CD mixes), Mr. Parrish is more stripped down, experimental, lo-R&B, and soundscape oriented than Moody. Live, he tears it up and has never ever disappointed me. (His residency at APT. in New York was about the only beacon of hope in my non-clublife in those post-9/11 dark days.) You can get started with the comp/album First Floor and Parallel Dimensions. As of late, his white-label output has been relentless, so if you live near a recka sto with a listening station, dig in.
Three Chairs
A collective side project including Moody, Theo, Rick "The Godson" Wilhite, and someone named Malik Pittman. Great live; their compilation LP Spectrum is a primer in tech-house soul on the DL. Wilhite's recent Analog Aquarium is in a similar vein and every bit as good, if not better. Mike Huckaby is not part of Three Chairs, but works with this bunch and has similar tastes and politics. Unfortunately, he's one of those great DJs that scarcely exists as a recording entity, but if he ever plays near you, don't miss. I drove five hours to see him in a cornfield outside of Kansas City about ten years ago, and that set still ranks in my top ten of all time. Also, throw in vocalist Billy Love's Melloghettomental¸ which is more or less a Theo Parrish mini album. People in techno can be really insane Alpha dogs about who did what first and whose name is on the marquis top, but they can also not give a fuck about "whose record" it is. As long as everyone in the family eats…
Terrence Parker
For some reason TP often seems like a separate country in the Detroit world, but he is the live DJ with whom I've had the closest relationship. In the late 90s, he had a quasi-residency at a hole in the wall in Iowa City, Iowa, where I was going to grad school. Terrence converted me from a Sunday raver to a born-again whirling dervish. If you don't like gospel vocals, disco, 70s soul, disco, late 90s filtered funk, or also disco, you probably won't be interested. His recorded output is sporadic, but generally good, especially the Tragedies of a Plastic Soul Junkie (spot-check the beautiful opener "Emancipation of My Soul" for a taste), but it's really his unabashed, warts and all mixin'n'scratchin live discs that represent the TP experience. You won't find these in record stores anymore, so check out www.terrenceparkermusic.com – I highly recommend TP Classics #6. As with all soul music, sadness and loss can creep in at the edges, but Terrence Parker is on a mission of feelgoodery.
DJ Godfather/DJ Assault/Starski and Clutch/Disco D
It's not really my thing, but it would be heresy not to mention some ghetto-tech/booty house. It's an institution. Godfather and Assault have more or less done the same thing for the last 20 years – play hard house at ridiculously high BPMs with lyrics about ass and titties and what is to be done with them. For the faithful, it never gets old, and I love it live in small doses.
As offensive as it all should be, the experience can almost be heartwarming: a few years ago, all of these guys were playing on the Detroit riverfront, and suddenly it went from shake-that-ass to a bunch of juggalo-looking dudes hugging each other onstage and playing Hall and Oates. I honestly don't know what to recommend here on record: listen to Assault's "Ass-n-Titties" (yes, that's what it's called), and that's more or less it.
Disco D was a true genius in this microverse, but he could also play the best jazzy, disco house sets in the world when he wanted to. Beneath all the porno posturing, the kid was a total sweetheart, but severe bipolarism led him to suicide at 26. It's super offensive, but his A Night at the Booty Bar is a fair snapshot of the experience.
Richie Hawtin(Plastikman)/Plus 8/M _nus/Magda
This is where the purists start to carp. Hawtin comes from across the Detroit River – yes, he's white and Canadian – and it's sometimes to the chagrin of D-nativists that he represents Detroit techno to some. His live sets are almost always impressive, but it's all aggressive booming bass and one climactic build after another (which is exactly why he passes such muster with the mainstream audience). With John Aquaviva, another non-Detroiter, he founded the influential Plus 8 label, though I find much of those early pressings to be painfully dated now. As far as Richie recordings, Decks EFX & 909 and: CDE9: closer to the Edit are essential, and under the Plastikman moniker, see Musik or the overwhelming Arkives: 1993-2010 and you're set.
For my money, his subsequent label M _nus is a lot more interesting than the seminal days, though singles by any of the individual artists can be a touch-and-go-affair. A great one-stop is the Nothing Much compilation, which comes with the even better Something More mix by Troy Pierce. As the label name would suggest, this is techno at its most minimal, which can in fact be not enough for some. The following can be excellent live: Ambivalent, Heartthrob, DJ Minx, Theorem, Gaiser, Marco Carola, Loco Dice, and Matthew Jonson (check out his recoded output as Cobblestone Jazz).
Polish princess Magda is worth singling out, and at this point I think her live sets out-Hawtin Richie. See her live, but also check out these mixes for about the best that minimal has to offer: She's a Dancing Machine and Fabric 49. If you're down with these, the similar Feeling Strange by France's Jennifer Cardini is wholly satisfying.
Matthew Dear/ Ghostly International Records
Another figure of minor controversy for people who enjoy arguing, Matt Dear is a Texan who lived in Ann Arbor for some time, then moved on to New York. Recently, he and his label Ghostly tend to explore the fertile territory between straight-up techno and "organic" music, with wildly diverse results. For strictly Detroit purposes, it's really all about his minimal masterpiece Leave Luck to Heaven (which is what "Nintendo" means) and his recordings as False (the track "Fed on Youth" is a classic) and Audion.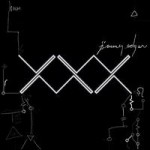 Jimmy Edgar
The reigning champion of 80s style electro-funk filth, Detroit native and Juan Atkins protégé Mr. Edgar is generally always great on record and live, but his recent XXX album and the earlier Bounce, Make, Model mini are exceptional. Recommended cuts: "New Touch," "Beau," "Function of Your Love," "Hush" (Kyle Hall mix). Even people who don't like traditional techno may latch on to JE's R&B inflected shenanigans.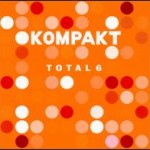 Kompakt/Michael Mayer
A strictly German label with almost exclusively German artists, Michael Mayer's Kompakt label is in many ways a far cry from the sound of old Detroit, but for many fans it represents the growth of the movement beyond any borders. The house sound tends to be minimal, but often in a lush, soundscapy mode. And there are many moments of ear-splitting tech-squelch as well, if you like that kind of thing.
The label's compilations are vast, and the quality can range from mind-blowing to just okay. Explore the Total and Pop Ambient series at your leisure – I like Total 6 a lot for some reason (see Justus Kohncke's "Krieg," Thomas/Mayer's "Panic Room," and The Modernist's "International Loner" for a taste). Most reliable is Mayer's own Immer series, all three of which are textbook examples of seamless, almost narrative mixology. Of special note are label associate DJ Koze (the Reincarnations remix comp is essential) and Tobias Thomas's Please Please Please.
Margaret Dygas
Beyond this point, I can go no further. Mlle. Dygas's work on vinyl is as "minimal" as it gets – you are in no way expected to think of this as dance music. It's more of a piece with avant-garde music, but somehow her beats and approach to texture tie it all in with the Detroit mystique (namely, the more esoteric moments of Theo Parrish). See: "Frankly", the How Do You Do EP, and her self-titled LP on Perlon Records.
Finally, a laundry list of everyone I've left out. This is not to demote anyone, and some of the biggest names of all are to follow. I simply can't really say too much about these figures except to investigate on your own (though I've starred those who I can testify as being genius live):
Eddie "Flashin" Fowlkes, Anthony "Shake" Shakir, Kenny Larkin****, Stacey Pullen***, DJ Bone**, Monty Luke**, Dan Bell, Speedy J**, Ricardo Villalobos**, Kyle Hall, Octave One, Konrad Black, Moritz von Oswald Trio, Aril Brikha** (the Deepartures in Time LP is a must have), Tortured Soul.