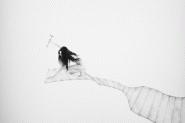 SONG OF SONGS | BRANDY EVE ALLEN
A series of hand-painted nude photographs
read more
---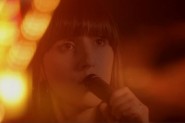 VIDEO: NITE JEWEL | DO IT YOUR WAY
Video interview with Ramona Gonzalez of Nite Jewel
Directed by Charles Mallison
read more
---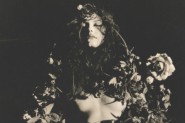 Sardinian Priestesses by Ellen Rogers
A Photo Series by British photographer Ellen Rogers, featuring jewelry by Daphne Descends made with embroidered dried plants from the island of Sardinia.
read more
---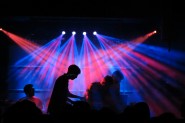 The Drowning Man: Keeping Up with the Flood of Culture
The next salvo of an ongoing diary of the things that have been making Swoon feel all tingly in key chakra points. This time–new records by Pharaohs and DJ Koze, Leos Carax's insane film Holy Motors, and Spectrum live review. By Shaun Frente
read more
---
Conversations in Art: Temple Ad Hoc Gallery's New Pornography Show
Art galleries in Echo Park come and go, but Temple Ad Hoc is designed from the get-go to arrive and leave before summer ends. Their first show addresses critical issues around pornography.
read more
---
The Most Fun I've Ever Had With My Pants On
Writer, musician and performance artist Drew Denny just added another line to her long list of accomplishments with the creation of her first feature film.
read more
---
Arts in Review: WIFE's Abaddon
WIFE is a Los Angeles-based trio born of Jasmine Albuquerque, Nina McNeely, and Kristen Leahy, combining live contemporary dance with interactive projected animations/videos and original music. Their multimedia performance piece Abaddon explores themes of madness, haunting, paranoia, magic, guilt, and possession.
read more
---
VIDEO: Interview with Genesis Breyer P-Orridge
Genesis Breyer P-Orridge and Zeljko McMullen chat about the magic of names, gender/identity, the Book of Genesis, death and rebirth in one lifetime, dedicating one's efforts to creation, the role of artist as shaman, life disruption, industrial music, technology and will, money and the impending economic collapse, and the need for autonomous communities.
read more
---
LISTEN to our Techno/logy Issue playlist
Here's a selection of some of our favorite tracks by many of the artists profiled in Swoon VI–the Techno/logy Issue: Glass Candy, Nite Jewel, Chromatics, Julia Holter, Terminal Twilight, Dreamers, OCTAVIUS, Pictureplane, Stellar OM Source and Death Domain. Listen free or download with the password contained in the table of contents of the print issue here […]
read more
---
Starlet
Interview: Sean Baker's new film Starlet, which the New York Times calls "a thrillingly, unexpectedly good American movie about love and a moral awakening" explores the unlikely friendship between two outsiders–a 21 year old adult film actress and a lonely octogenarian.
read more
---